Contact the Friends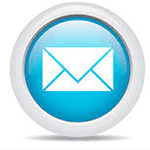 info@delnorwiggins.org
We need you! Become a Friend of Delnor-Wiggins Pass State Park. Take this opportunity to help preserve, protect, and enhance the beautiful gem in our midst. Your efforts, ideas, and contributions will make our piece of paradise a very special place to visit and to enjoy the "Real Florida." Volunteering at our Park can be an exciting, fulfilling, and enjoyable experience. Join now and become part of our priceless workforce. See for yourself the benefits of working with others in carrying out the mission of our organization. JOIN the Friends Here!
If you are not able to make the commitment to full membership but would like to help the Friends carry out our mission, please consider a donation in any amount. Your financial support will be gratefully appreciated. DONATE to the Friends Here!
We make a living by what we do, but we make a life by what we give. -- Winston Churchill
Directions to the Park
11135 Gulf Shore Drive
Naples, Florida 34108


Gatehouse phone: 239-597-6196
Hours: The park is open from 8:00 a.m. to Sundown 365 days a year.
Fees: Admission Fee: $6.00 per vehicle. Limit 2-8 people per vehicle. $4.00 single occupant vehicle. $2.00 Pedestrians, bicyclists, extra passengers, passengers in vehicle with holder of Annual Individual Entrance Pass.
Boat ramp fee: The boat ramp fee is $5.00 + tax. This is in addition to the Admission Fee.
The Park has a Concessions Trailer in the parking lot of Area 4. Call for details: 239-431-0958 or go to Concession Trailer.